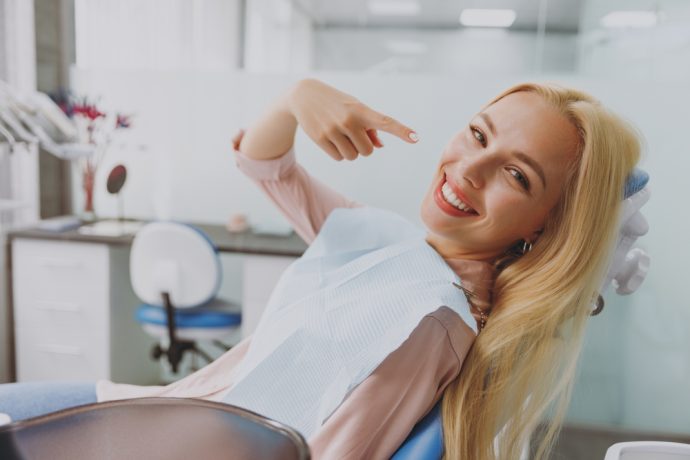 Most investments in life come with some kind of preview. Whether it's as simple as a movie having a trailer or a new car coming with a test drive, it's beneficial to get a sample of what the experience looks like prior to putting any money down. Until recently, cosmetic medical procedures were largely left to the imagination, but exciting advancements in technology have now made it possible to preview your smile before spending a cent!
Allow us at Integrated Aesthetic Dentistry to introduce you to digital smile design. By using computer technology, we'll be able to show you variations of how our work will benefit you and your smile. Do you have teeth with stubborn stains? Is there a chip that shows up in every photo of you smiling? Perhaps you even have some teeth missing. With digital smile design, you would describe what you would like done and we would take a picture of your smile, then alter it digitally to show what you would look like once we have taken care of you.
Here are some of the benefits of digital smile design:
Eliminate apprehension: We get it, dentists have a reputation and rarely is it anyone's ideal day to stroll to their dentist's office to get work done. Compassion is key to our practice at Integrated Aesthetic Dentistry and part of that is in alleviating the anxiety of the dentist's office. With digital smile design, you can look into the future of a brighter smile and know that we are going to take great care in making your smile as beautiful as it's meant to be.
Discussing options: If you're like most people it's possible that your teeth aren't imperfect due to just one reason. Teeth go through an unbelievable amount of wear and tear, and misalignment can pair with cracks, stains or damaged or missing teeth easily. If this is the case and it seems overwhelming to know how to get started, don't fret, we've got you covered. With digital smile design, we can show you previews in a step-by-step format.
Discussion with friends or family: Enjoying your future smile but on the fence about getting started? Perhaps you want to go over the possible options with a partner, or get a second opinion from a friend? We are more than happy to let you take the digital smile design images with you so when you decide it's time for us to put our mastery to work, you are assured in your expectation of the end result.
It's summer in New York City and there is so much to see, so much to do and so much to smile about. Contact us at Integrated Aesthetic Dentistry or even pop by one of our beautiful Manhattan offices to see how one of our expert staff members can help you today!