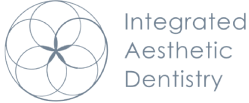 Teeth Whitening Treatments
Our teeth whitening treatments are both easy and noninvasive. They can remove years of stains and improve the color of your teeth in a single treatment, so we have only one question for you:

"How white do you want your teeth to be?"


Your Visit
Exam and Cleaning
To get the most out of your whitening treatment, we recommend preparing in advance for your whitening treatment with a routine cleaning two weeks prior. Make sure your teeth are nice and clean for treatment.
Whitening
While we can lighten your teeth in one visit, our team will recommend the best treatment length to give you the results you want. We will also determine the best teeth whitening treatment to suit your needs and achieve the smile aesthetic you desire.
Results
We always make sure you are comfortable when you visit our office. While we whiten your teeth, sit back, relax and enjoy Netflix on TV with our noise-canceling heaphones.
Opalescence™ Boost™
A quick and easy solution that delivers instant whitening results. Have tooth sensitivity? You should love this.
Book Now
Zoom Whitening
Looking for a fast, intense and effective professional teeth whitening service? Expect double the results compared to our express whitening with our service.
Book Now
Are you tired of stained, yellowed or discolored teeth? Our dentists and team offer teeth whitening treatments in New York City, that can dramatically brighten your smile in a single visit to Integrated Aesthetic Dentistry. Contact our office to schedule your visit with Drs. Barsoum, Cafarella, Reid, Heindel, Nord, Vonderheide and Chu.