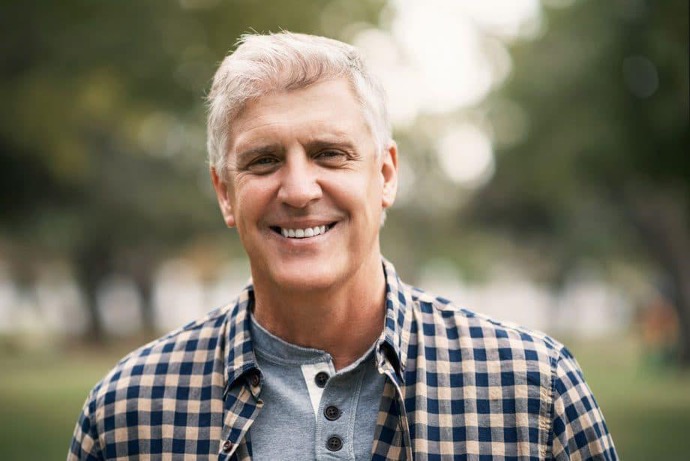 Dental implants usually last a lifetime. When they are properly placed and maintained they can last for many years, decades even. But in rare cases something could go wrong.
Is your dental implant feeling loose? Here's what you should do.
Contact Your Dentist Right Away
The first thing to do is call your preferred Integrated Aesthetic Dentistry location:
Greenwich Village: 212-533-6782
Gramercy Park: 212-254-5454
Upper East Side: 212-427-4277
Park Avenue: 212-213-1897
If you notice the loose implant and call us during business hours, we will do our best to fit you in for an appointment the same day. If you call after hours you will need to leave a message. If your situation is an emergency or very urgent, someone from our office will call you back. If your situation is not emergent or urgent, someone will get back to you when the office opens the next day. A loose implant is not considered to be an emergency unless you are experiencing severe pain or bleeding as a result of it. You can always go directly to the emergency room of your nearest hospital if your situation is serious.
Why Is My Implant Loose?
There are a few different reasons that a dental implant could be loose. It also depends on which part of your implant is loose. In some cases it is just the crown that is loose. In other cases the entire root and crown system may have come loose from your jaw bone.
Loose crown.You will know your crown is loose if you feel it move when you eat, brush your teeth, or wiggle it with your tongue or finger. A crown can become loose over time due to the force of chewing or teeth grinding. The cement that holds it in place can deteriorate or the metal pieces can break. The crown may even come off completely.
Implant root is loose.Sometimes the root itself can loosen from the jaw bone. This is a more serious issue. If you feel acute pain in your gums or jaw or experience bleeding, you may have a loose implant root. This situation would be considered urgent in most cases, and can become an emergency if pain or bleeding becomes severe. An implant root may become loose if the jaw bone weakens and can no longer hold it in place. Peri-implantitis, an infection of the gums that is similar to gum disease, can also cause an implant root to become loose.
How Will the Dentist Fix My Implant?
The repair also depends on the cause. A loose crown can usually be repaired fairly easily with a new coat of cement or a slight adjustment. If the crown is broken in some way, it may require a new crown to be made, which can take a bit longer.
If your implant root has come loose, the solution may not be so easy. If your jaw bone has weakened and cannot support the implant, you will need a bone graft procedure to strengthen the bone before attempting to place another implant. If peri-implantitis is present, the infection will need to be treated and allowed to heal before another implant can be placed.
Integrated Aesthetic Dentistry Can Repair or Replace Your Implant
If you're experiencing problems with your dental implant, whether we placed it or not, Integrated Aesthetic Dentistry can correct the problem. We can fix or replace your loose crown with a quick procedure in most cases. If your entire implant system has failed, we can do what is required to replace your implant with a new one.
Call us right away at any of our 4 convenient locations or request an appointment.