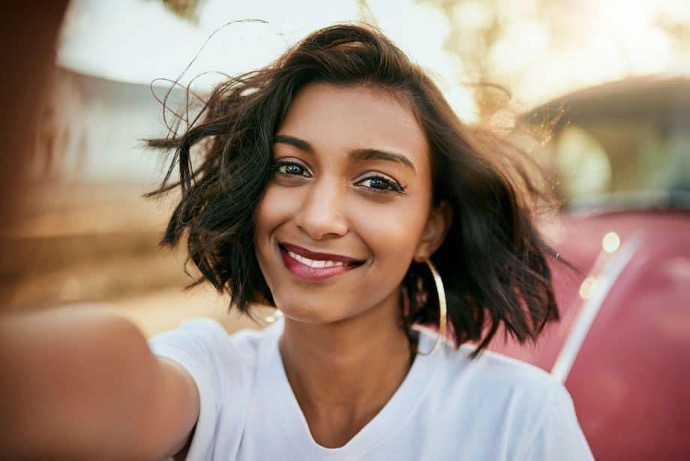 Your dental health is important, but so is having a beautiful smile. At Integrated Aesthetic Dentistry, we strive to balance aesthetics and function in all of our treatments to ensure that our patients leave our office with a renewed sense of confidence.
If you're not feeling good about your teeth, we can help. Here are some of our best tips for a more photogenic smile.
Brighten Your Smile With Teeth Whitening
Don't underestimate the impact of a whiter smile. Our teeth become stained and yellowed as we age, so teeth whitening has the ability to take years off of your appearance. It's a simple way to give your smile a refresh without drawing attention to the fact that you've had cosmetic dentistry.
If you're after dramatic results in a short amount of time, in-office teeth whitening is the best option for you. In a single treatment, you'll have a bright, white smile that lasts years with good oral hygiene habits and maintenance. If, on the other hand, you only have mild staining or budget is a concern, we offer Opalescence Go! at-home whitening.
Consider Veneers for a Smile Makeover
Veneers can be used to correct the appearance of one or two teeth or they can be placed on all of the teeth that show when you smile to give you a complete makeover. We use veneers to correct a wide range of cosmetic imperfections, including color, shape, length, gaps, and minor misalignments. For patients with one or more of these issues, veneers correct them all in a single cosmetic procedure.
As prosthodontists, we take the time to create veneers that look natural and fit with your features. Even the most beautiful, high-quality veneers can look fake when they're not crafted by an experienced professional.
Fill in Chips and Gaps
Porcelain veneers aren't an option for every budget; for a more affordable alternative, consider cosmetic bonding. This procedure involves using a tooth-colored composite material to reshape your teeth.
We use cosmetic bonding to cover over teeth that cannot be whitened, to close gaps, and to fill in chips. While bonding doesn't last as long as veneers, it's an excellent solution for many patients. Even filling in a small chip on a front tooth can result in a more polished appearance and improved self-confidence.
Brush and Floss Well
Good oral hygiene habits go a long way towards a more photogenic smile. Brush your teeth for two minutes twice a day, then floss at least once a day. Go to the dentist every six months for dental cleanings, which remove the tartar that can't be removed by brushing alone.
Smile Like You Mean It
Even if you're not quite where you want to be with your smile, don't hide from the camera or give awkward tight-lipped grins to avoid showing your teeth—instead, smile naturally. There's no reason to miss out on capturing memories and milestones just because you don't feel good about your teeth.
Learn More About Our Cosmetic Dentistry Services
If you're interested in learning how we can improve your smile, contact us today to schedule a consultation with one of our doctors.